Supporting Positive Outcomes
In Interprofessional Practice Spaces
Supporting Positive Outcomes
In Interprofessional Practice Spaces
Development and
Support for
Clinical Practices
IP Collaborative specializes in providing customized support for clients interested in creating or enhancing existing clinical education and interprofessional practice initiatives. We provide customized learning needs assessments and professional development plans and programs tailored to support your organization. We also guide individuals and practice groups as they identify and connect with resources to achieve their goals.
Rehabilitation professionals and practices
Clinical and academic healthcare educators
Individuals and caregivers seeking healthcare resources
"Sandra provides excellent customer service, leadership and is a fantastic resource for professional development, not only in the realm of physical therapy, but also across the continuums of medical professionals and students."
– Diane Johnston,
Director of Professional Education, Shepherd Center
"Sandra is an excellent colleague. When asked to perform a task, she will work hard and complete the task without further direction and with completely satisfactory outcomes. She is excellent in her communication skills and is a dedicated professional."
– RM Barney Poole,
PT, DPT, ATC, Performance Physical Therapy,
Founder RM Barney Poole Leadership Academy
"Sandra is one of the most detailed oriented and dedicated people I know. While working with her on the Georgia State Board of Physical Therapy for over 4 years, I was able to see what an outstanding professional person she is."
– Brad Freemyer,
PT, Owner A Step Ahead Physical Therapy
"Sandra has always been dedicated to her work as long as I have known her. She was a professor of mine in physical therapy school, and after I graduated, she became my director at Walton Rehabilitation Health System. She is dedicated to the patients that we serve everyday, and she has great ideas to make the therapist department work more efficiently. I would hands down recommend her for any physical therapy related position!"
– Megan Mobley,
PT, DPT, WCC
"Sandra is an incredible leader in the field of physical therapy across the state of Georgia. Her former students respect her and PT's want to work for her. Her devotion to the field is tireless."
– Jennifer Cline,
PT, Director of Therapy
"Sandra brings a unique perspective to any clinical or educational program. Her background in healthcare, administration, and academia provide the necessary experience to speak to a variety of audiences on a variety of topics."
– Teresa Pierce,
PT, DPT, PCS, PCOM GA DPT Program
"Dr. Eskew Capps has a unique ability to simplify complex issues surrounding interprofessional education and is passionate about positive relational outcomes for educational institutions and the private sector."
– Mary A. Walker,
PT, MPT, CGTC PTA Program Director
Customized Clinical Education/Student Placement Program Development
Customized Clinical Education/Student Placement Program Development
For clinical practices wishing to develop a new or enhance an existing student placement program, ​IP ​Collaborative can provide support with policies and procedures, resources, and strategic planning to ensure a robust and successful program. Effective clinical education initiatives are mutually beneficial for clinical professionals, learners, and employers.

$150/hour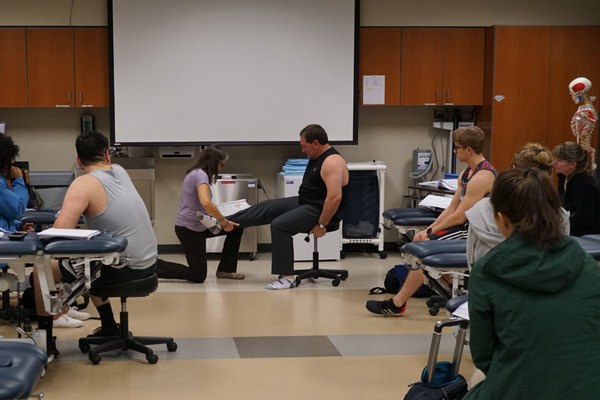 Clinical Instructor Training
Clinical Instructor Training
IP ​Collaborative can provide customized recommendations for training and professional development of clinical instructors, those who are supervising and facilitating student learning in the clinical setting. As part of a ​Clinical Education Package, a customized plan and training programs can be offered.

APTA Credentialed Clinical Instructor Training (2 day standardized program)
Contact us for pricing information
Customized (In-house) program:
priced by project and/or hourly rate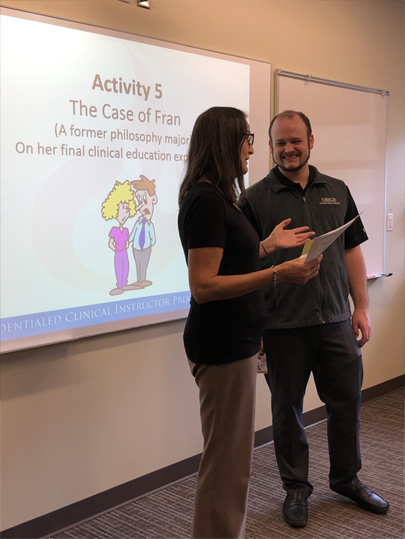 Customized Professional Development Plans for Rehab Providers & Interprofessional Teams
Customized Professional Development Plans for Rehab Providers & Interprofessional Teams
Following a ​learning needs assessment ​process, ​IP ​Collaborative offers professional development plans based on identified areas of need. A customized ​Professional Development Package ​includes identification of appropriate resources and presentation offerings.

Customized (In-house) program:
priced by project and/or hourly rate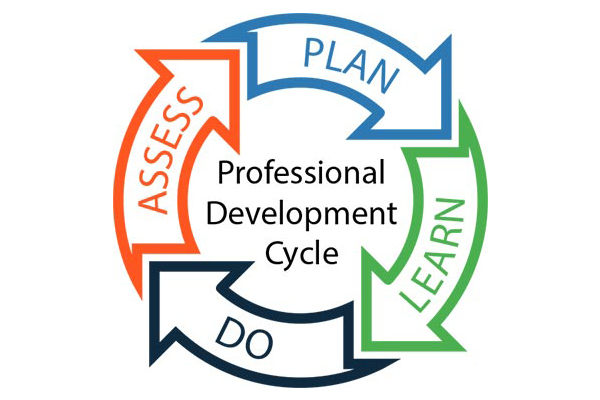 Academic Education or Clinical Accreditation Consultation
Academic Education or Clinical Accreditation Consultation
IP ​Collaborative offers affordable support for academic and clinical accreditation processes and plans. We have experience with Joint Commission (clinical), AAAASF (clinical), and CAPTE (academic/educational) accreditation processes and resources.

$150/hour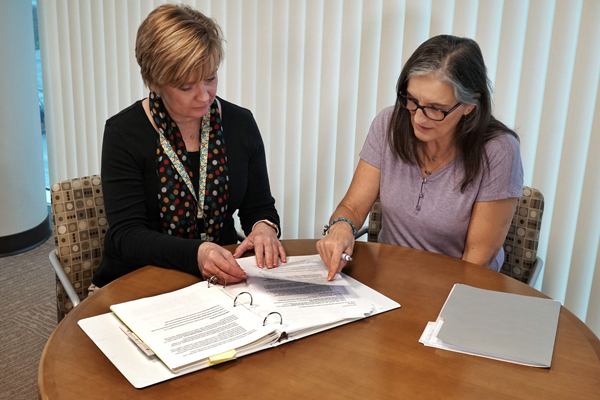 Patient/Caregiver Navigation Through the Healthcare System
Patient/Caregiver Navigation Through the Healthcare System
The ​IP ​Collaborative team can help patients and/or caregivers navigate the healthcare system. We can provide support with identifying and connecting you to resources and with troubleshooting to make an action plan to address how to meet your healthcare needs.

Individual Pricing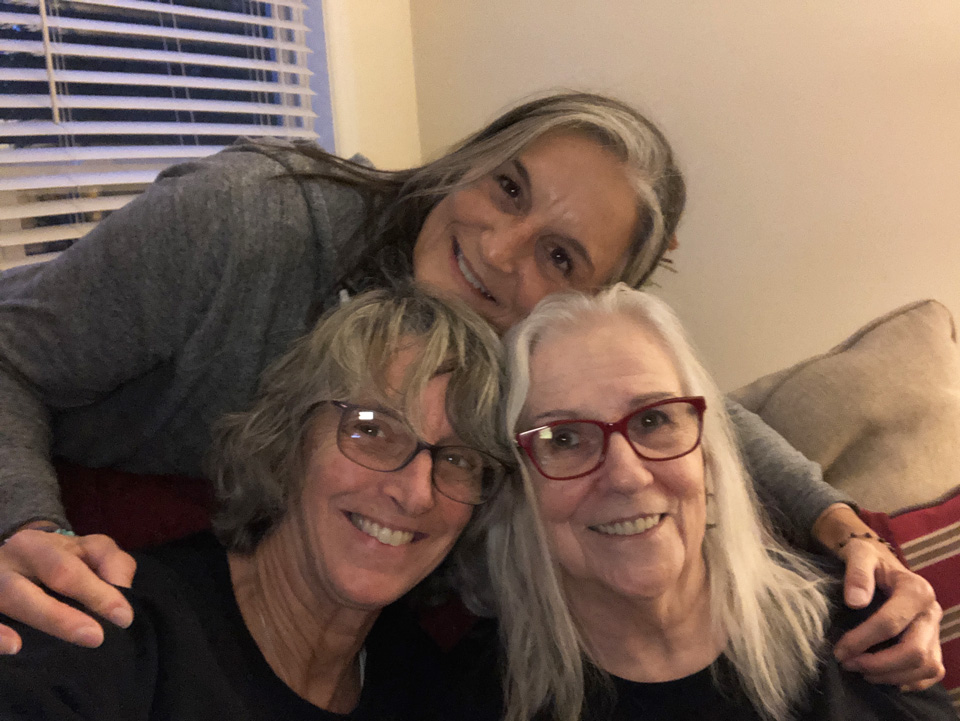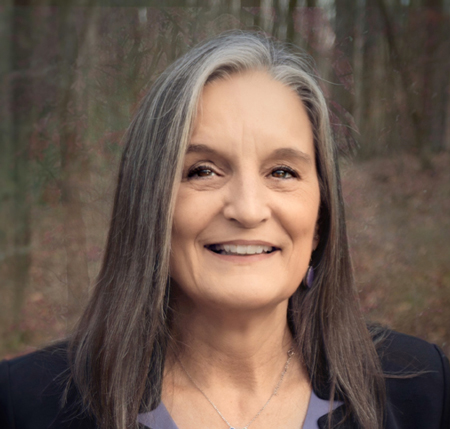 Sandra Eskew Capps, physical therapist is the co-founder of ​IP​ Collaborative, a small company that provides clients with customized educational and professional development services. Her passion for interprofessional collaboration and advocacy stems from both her professional and personal experiences. For over 40 years, Sandy has worked in the physical therapy profession as both a clinician and an educator. More recently, her devotion as a member of her family care team for her own mother and other relatives has led her to commit to sharing resources and lessons learned from these experiences.
Sandy's background, including experience and academic credentials in instructional design, health and clinical education, physical therapy practice and professional development provide her with a unique and diverse skill set. IP ​Collaborative was established to provide an accessible platform to allow her to support others seeking to create, nurture, and sustain cultures that promote positive outcomes for individuals and interprofessional practice groups alike.
AAS, Physical Therapist Assistant (1981, licensed/practiced NC, NV, AZ, GA)
BS, Physical Therapy (1989, licensed GA, NC)
Masters, Health Education (2004)
Doctorate, Physical Therapy (2006)
American Physical Therapy Association Level I Credentialed Clinical Instructor Trainer (2006)
Georgia Board of Physical Therapy Licensure, Governor appointee (2002)
Georgia Board of Physical Therapy Licensure President (2004)
Accreditation consultant for PT and PTA educational programs
Requested continuing education presenter on topics ranging from interprofessional collaboration, clinical education, ethics and jurisprudence in rehab practice, and others
Associate Member, Federation of State Boards of Physical Therapy
Member, American Physical Therapy Association (national and Georgia chapter)
Opportunities for Further Education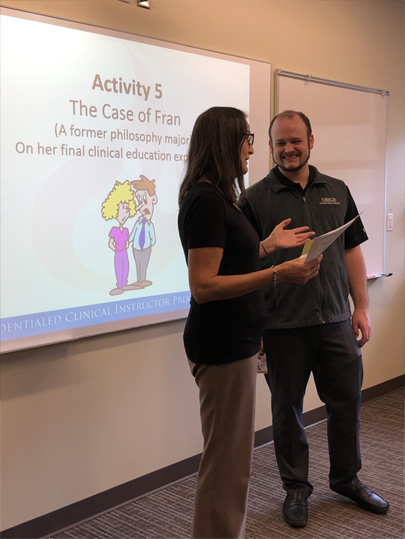 Georgia Ethics & Jurisprudence and CCIP courses are offered virtually. For more details about this and our other Clinical Instructor Programs, please fill out the contact form. Search for our CCIP courses and register at https://ccip.apta.org ...
read more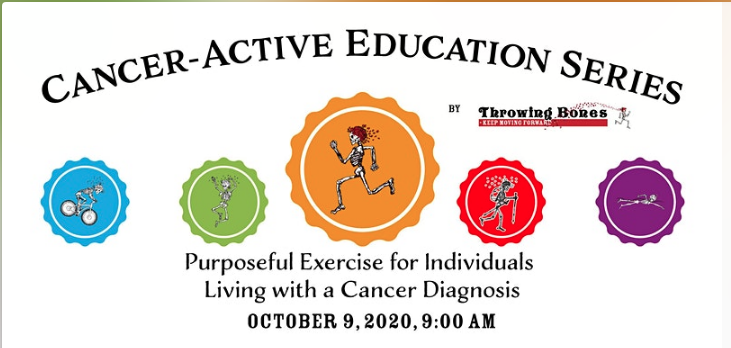 View the Throwing Bones Cancer-Active webinars here. The events include discussion and Q&A on the topics of "Exercise as a Part of Cancer Therapy" and "Purposeful Exercise for Individuals Living with a Cancer Diagnosis." https://www.youtube.com/watch?v=nQY-RDMKGOA...
read more
We'd Love to Hear From You